I learned something recently that was amazing.  Something that has made my life insanely easier.  This is may not seem like something major but it was for me.  This is my #1 Expat Hack for this year.  I know that this information will help at least one person out there.
If you are an expat living in a country where you don't speak the National language, no doubt you struggle to translate informative web pages.  I have spent the last year using Google Translate (by cutting and pasting!) translating information that I needed.
I currently live in Switzerland where the National language is composed of not ONE but THREE different languages – German, Italian and French.  Depending on which region you live in determines the language that is spoken.  I live in Zurich so the language here is German – and Swiss German – which I am told is a completely dialect from German German.
Anyway, most websites here have a choice of which language you would prefer to read it in.  There are 3 options – German, French or Italian.  It make sense but as an English only speaker  – the simple process of finding out Zoo timings and prices, excursions or even local school information from the county web page can take up a lot of time.  Finding the webpage.  Guessing where the info that you need, copy, cut, paste into Google translate.  Piecing together so that it makes sense – not everything translates well but it does work.  That's the thing – it works but takes a lot of time.
Recently I had to use Google Chrome.  I was working on something else.  I can't really remember but it was dealing with an English website.  I don't normally use Google Chrome.  Since I was already in Google Chrome, I went to look up some Pfadi information for the kids.  Pfadi is the Swiss version of Scouts.  Anyway that is when something magical happened.   I got a message at the top of the page that looked like this:
WHAT?!!!!
OMG? THAT IS AMAZING!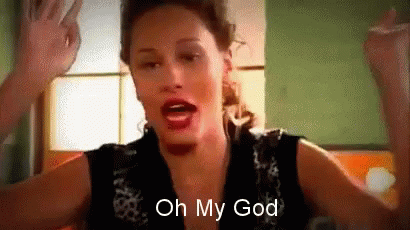 I explored the tabs a bit.  You can change into a variety of different languages.  Now I am sure that sometimes the translations will be a bit wonky but you can still make sense of the information.  For the most part everything for me (translating into English) is translated properly.
So there it is.
That is my #1 Expat Hack of the Year.
Google Chrome.
I started telling people as this has been an absolute game changer for me.  Most people seem to already know this.
WHY HAVEN'T THEY TOLD ME?!
It's just one of those things that never comes up in conversation but I thought it was important enough to share.  Perhaps there is a busy mom out there cutting and pasting information into Google translate like I have done for the past year and this may just give her some time back.
Alternatively if you do not want to download Google Chrome, if you do a google search for the webpage (without going directly to the webpage), Google will give you an option to "Translate this page but not all pages will have this option but worth a try.
Either way works.  Why did this take me so long to figure out?!
Do you have an awesome expat hack?  Please share in the comments below!
SaveSave
SaveSave
SaveSave